What's on at Christmas in Val d'Isere
What: Festive events and activities
Why: To celebrate the Christmas period
Where: Various locations in Val d'Isere
When: Christmas week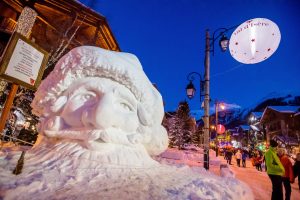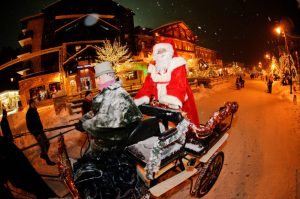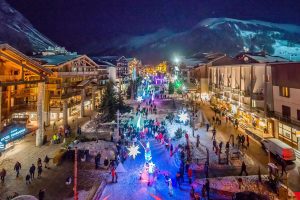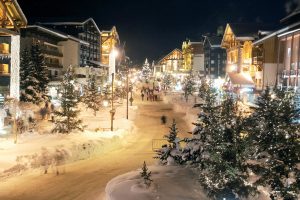 Christmas is always a magical time, especially in the mountains!
At this festive time, the village dons its Christmas colours. This year the theme is delivering presents, take a look at Father Christmas' letter boxes in the Tourist Office and Margherio squares.
Val d'Isère offers a week of festive entertainments:
– "Elvin Cabin»: Christmas decoration making for children / From Monday 20th to Wednesday 22nd – Margherio square – from 3pm to 7pm. Free workshop, limited places available.
– "Ice carving demonstration»: The ice sculptor elf will be carving out icy masterpieces / From Monday 20th to Thursday 23rd December – Tourist Office square – from 4pm to 7pm
– "Embroider your Christmas wishes": Choose your pattern and create that personal gift with an embroidered card in red thread / Tuesday 21st December – Multimedia library – 10.30am
– "Once upon a time at Christmas in Val d'Isère": Join a guided tour for all the family with a local heritage guide. Visit the heart of the village and discover the stories and traditions of Christmas in the mountains / Tuesday 21st December – Tourist office – 5pm and 6pm
– "Christmas torchlit descent and firework display ": French National Ski School descent and hot mulled wine / Tuesday 21st December – Snowfront at the foot of Bellevarde – 6pm
– "Strolling Giant Christmas Characters ": Illuminated Christmas puppets / Tuesday 21st December – Village: 4.30pm to 5.15pm / Snowfront: 5.45pm to 6.30pm
– "Kiddies Christmas Morning": Storytelling and playtime for children based on winter and Christmas tales / Wednesday 22nd December – Multimedia library – 11am
– "Magic Show": Performance by Stephan Arnow / Wednesday 22nd December – Conference Centre – 6pm
– "Christmas carols": Christmas carol concert by the Christmas Diamonds / Thursday 23rd December – Tourist Office square – 4.30pm / Marghério square stage: 5.30pm
– "Christmas Dynastar Trophy»: Floodlit giant slalom open to all. The winner will receive a pair of Dynastar skis under the Christmas tree! / Thursday 23rd December – Savonette slope – 5.30pm
– "Explore the Christmas lost village": Come along and discover the colourful Christmas lost village / Friday 24th December 24 – Lost village – from 2pm
– "make-up workshop" : the Christmas fairies offer children under 12 a make-up workshop before the arrival of Santa Claus / Friday, December 24 – Office de Tourisme square – 3 p.m
.
– "Father Christmas comes to town": Father Christmas will be arriving in his magic sleigh / Friday 24th December-Olympique Avenue – 5pm