Val'Aventure – a tree-top rope course centre in the beautiful Val d'Isere forest
What: Tree-top rope courses for all the family
Why:  A fun way to explore the forest and challenge yourself
Where: Val d'Isere
When: 1st July to 31st August, 10am to 7pm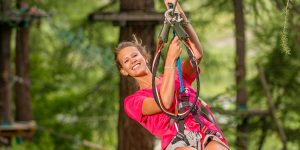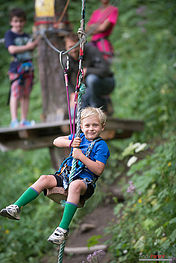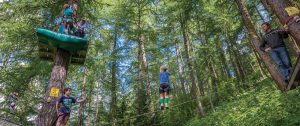 Try your hand at swinging through the trees in the forests of Val d'Isere in the new tree-top rope course centre Val'Aventure.  There are courses accessible for children as young as four, as well as more extreme courses designed for the more adventurous and agile, where you can really put your skills and nerve to the test and go higher into the tree canopy.  There are also several exciting zip line descents. It's all completely safe as you're constantly attached with safety harnesses.
It's a great way to explore the forest, getting a totally different perspective from your elevated position. There are picnic tables available so you can take a break and enjoy the scenery after all your efforts, coffee and soft drinks are available to buy.  It's guaranteed to be a fun day out for all the family.
Price ranges from 12€ to 21€ for 3hrs, depending on your height.
Please contact us to book: concierge@valdiserelocation.com