Val d'Isere opening this weekend!
What: Resort opening weekend
Why: Be the first on the slopes, test out some new gear, and enjoy the entertainment
Where: Val d'Isere
When: 30th November 2019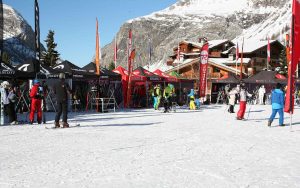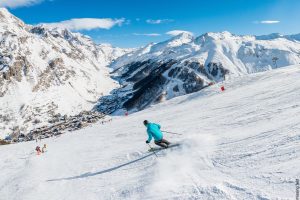 Val d'Isere officially opens this weekend from 9am on Saturday! With the amazing recent snowfalls it's sure to be a fantastic start to the season.
The Ski Force Winter Tour will be in Val d'Isère offering free tests of some of the top brands in skiing and boarding gear, along with professional advice.
Brands attending:
Skis
Armada, Atomic, Black Crows, Blizzard, Dynastar, Dynafit, Élan, Faction, Fischer, Head, Kästle, Movement, Nordica, Rossignol,Salomon, Scott, Völkl, Zag
Snowboards
Bataleon, Bent Metal, Borealis, Drake, Flow, Jones, Karakoram, Gnu, Lib Tech, Nidecker, Northwave, Rome, Rossignol Snowboards, Yes
Try out Bollé's goggles, helmets and glasses, "Armure Française" base-layers plus a brand new way of skiing with the Ski-Mojo, a type of ski braces that reduce pain and fatigue, endorsed by Chemmy Alcott
To get the free "tester" cards you need to make the most of these free test session you MUST present 2 proofs of ID. The Tourist Office will be able to tell you exactly where the test village is located in the resort.
Don't forget to bring along your ski/board boots and poles.
There is also all-day live music with Dj OUSEBITE/OUSEDITE and the famous FUNKY BRASS musicians in the test village.
From 4.45pm come and share a warm local drink to music and try your luck in a prize draw at 5.30pm where you can win ski and snowboard equipment (don't forget to bring your official tester card).
At 6pm the band ONE RUSTY BAND will liven things up in the Tourist Office square with a live concert performing a wide range of music from 50's blues to 70' rock'n'roll . Vocals, drums, harmonica, guitar and tap dancing!
From 7pm in the evening, come along to the Conference Centre to watch a board sports film in the presence of our freeride ambassador Léo Taillefer.
Léo's Van (10 min) by Léo Taillefer / "Viridis" (8 min) by Gpsy Feelin with Julien Lange / "Visions" (12 min) with Julien Lange / "The collective" (42 min) by Faction
Free entry for "Première Traces" weekend clients
5€ (special Val d'Isère opening rate)
Priority access to "Première Traces" weekend clients.
Don't miss the opening weekend!
Run review: 
Mont Blanc, green run – wide, open piste great for beginners