Val d'Isere Carnival!
What: Carnival parade in Val d'Isere
Why: A celebration of mardi-gras
Where: Val village and Avenue Olympique
When:  3rd March, 6 – 7.30pm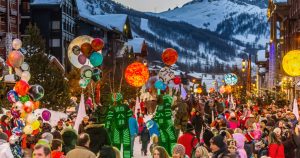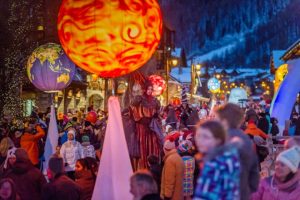 Don't miss the fabulous Carnival parade on Wednesday 3rd March from the church through Val Village and on to the main street for a colourful finale. Don't forget your fancy dress!
– Face painting from 3pm in the Tourist Office
– Hair sculpting from 3pm in the Tourist Office
(Hair sculpting and face painting are free, but appointments must be made at the reception of the Tourist Office/from age 3+)
– Ice carving in the Tourist Office square
Complimentary hot chocolate and mulled wine
– Children's party in Margherio square from 6.45pm
Main road is closed to vehicles from 6pm to 7.30pm