Tour de France 2019 coming to Val d'Isere!
What: Tour de France 2019
Why: See the best riders in the world in action!
When: 26th July 2019
Where: Col d'Iseran down to Val d'Isere, then onto Tignes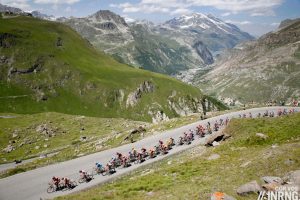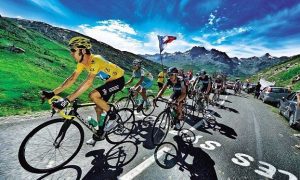 We're very excited to report that we're getting Stage 19 of Le Tour de France in Val d'Isere next summer!  It will be the penultimate mountain stage before the riders head directly to Paris.
Friday 26th July will see the race go on a dynamic stage from Saint-Jean-de-Maurienne in the next big valley over from Val d'Isere, up and over the Col de l'Iseran (2 770m), down through Val d'Isere to Tignes les Brevieres then climbing up the back road for a stage finish in Tignes.  It's only the eighth time in the history of the Tour that it's gone up to the Col d'Iseran, and only the second time by its south side which is the toughest one.
Saturday 27th is the last competitive stage and starts in Albertville, over the Cormet de Roseland and down to Bourg Saint Maurice, down to Moutiers via Notre Dame de Pré, then climbing for a stage finish in Val Thorens.