Speed Riding World Meet 2022
What: A blend of paragliding and skiing that lets you ride/fly the slopes at incredible speeds.
Why:  Improve your skills learning from the world's best Speed Riders
When: 26th March to 2nd April
Where: Val d'Isere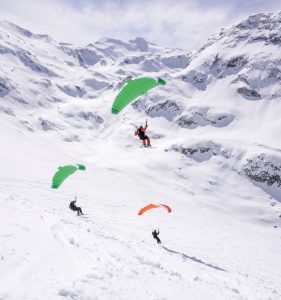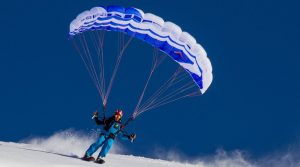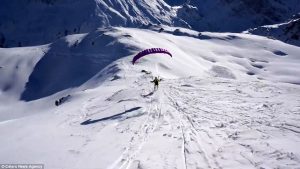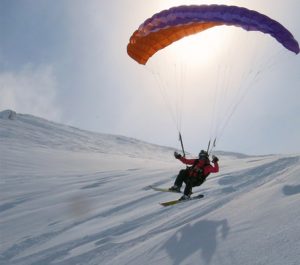 The World Meet is the event where you can meet up, socialise, ride all day long and improve your skills to learn from the world's most experienced and skilled speed-riding pilots. The organisation has been connecting Speed Riders from all over the world and riding together at the most amazing Speed Riding locations for nearly ten years.
Val d'Isère is simply "Speed Riding Paradise" The perfect location for this event, due to its unique set up, snow security, sheer size and endless options of lines suitable to all levels on offer. Join one of the daily workshops to work on a specific skillset OR learn the ins and outs of a specific and challenging line you always dreamed of riding OR simply ride all day long with other like minded Speed Riders. 
What's Happening during the World Meet
• Speed Ride and Socialise with Speed Riders attending from all over the World
• Ride and meet some of the World's leading and most innovative PRO Speed Riders including Martin Schricke, Francois Bon, Maxence Cavalade, Cyrilde Pic, Yo Casta, Jules Gentet and many others.
• Daily 3h workshops and clinics with PRO Riders (INCLUDED)
• Private coaching sessions with PRO Riders to boost your skills to a new level (OPTIONAL)
• Co-ordinated photo & video shots to get the "Killer" Speed Riding Action shot of you (INCLUDED)
• Find your dream quiver and test Level Wing's brand new range of innovative Speed Riding equipment
• Latest LEVEL WINGS equipment testing
• Suitable for all intermediate and expert skill level
• Social evening activities
For more information and to register go to Speed Riding France