Plan your Val d'Isere holiday dates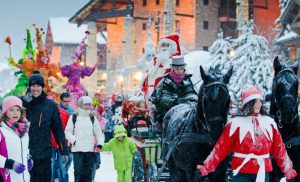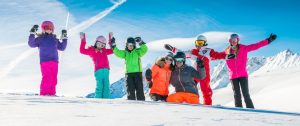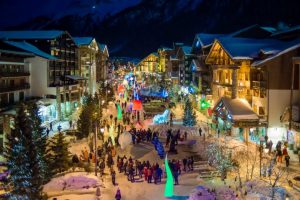 What: School holiday dates
Why: Choose the best time to visit Val d'Isere
Where: Val d'Isere
When: Various dates throughout the season
If you're wondering when to visit Val d'Isere this winter it's useful to know what the school holiday dates are, so we've got them all here for you:
CHRISTMAS & NEW YEAR
21 Dec – 5 Jan: France & UK
Christmas in Val d'Isere is a magical time, and you'll be certain to get into the festive mood over with the fabulous range of  of activities and events, including a skiing Santa, street parades and concerts .. and as darkness falls the whole village sparkles with the illuminations!
There's also the celebrated New Years Eve firework display that is not to be missed. Ice sculptors and DJ's line the main street accompanied by a variety of unique and mesmerising performances, it's a street party for everyone!
FEBRUARY HALF TERM
8 – 16 Feb: France & Scotland
15 – 23 Feb: France, England, Wales & N.Ireland
22 Feb – 1 March: France
This is probably the busiest time in the resort – make sure you get your little (or not so little) ones booked into ski school early to avoid disappointment!
SPRING HOLIDAYS
4 – 12 April: France, England, Scotland & Wales
11 – 19 April: France & UK
18 April – 3 May: France
This is a great time to be in Val d'Isere, and also the best value of the holiday weeks. Sunny, long days quieter slopes, and even Easter egg hunts for the children!
If you don't have to stick to school holiday dates then the weeks outside of these are generally cheaper and quieter. But don't forget there's never a bad time to come to Val d'Isere, unarguably one of the best resorts in the Alps…we hope to see you out here!