New Year's Eve in Val d'Isere – Fireworks & Festi Light
What: Fireworks and light shows!
Why: To celebrate the New Year in Val d'Isere
Where: Various locations throughout the town
When: 31st December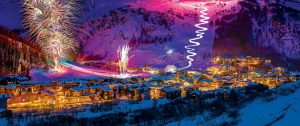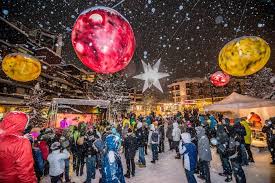 Val d'Isere is a great place to celebrate the New Year. On New Year's Eve (and also every Thursday from January 10th to March 7th 2019) the main street is magically transformed in to a snow covered pedestrian zone, where the many twinkling AIRSTAR lights transport you to a dreamlike world of fantasy with jugglers, musicians, DJ's, ice sculptors …
New Year's Eve Festi Light programme :
– New illuminations by Airstar in the Tourist Office square and along the main street.
– Live music with DJ ORDOEUVRE
– Giant snow sculptures along the main street
– Sound and light show with LES ELEGANTS
– Street entertainment with RÊVE DE NEIGE
– Fire show by dancers from the ELIXIR company
– Complimentary hot chocolate and mulled wine
Main road closed to traffic between the two central roundabouts from 6pm to 7.30pm
6pm – Olympique avenue and Tourist Office square
In addition to this there are several firework displays :
– 7.30pm : Barmes de l`Ours hotel display (visible from the Snowfront)
– 11.30pm : Club Med display (visible from the Snowfront)
– 12.30am : Etincelle restaurant display (visible from the Snowfront)
Have a wonderful New Year wherever you are!
Run review:
Stade, red run: Small piste sectioned off with a slalom course