Le Refuge de Solaise will be fully open this winter in Val d'Isere
What: Le Refuge de Solaise is fully opening this winter
Why: Eat at one of the fantastic restaurants or try out the new spa experience
Where: Solaise cable car
When: Opens 30th November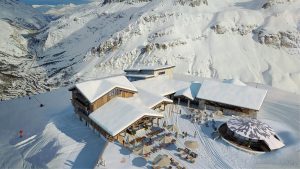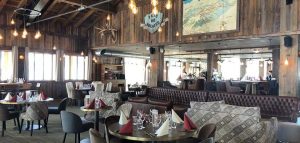 Perched high up at an altitude of 2,551m, the Solaise Mountain Refuge is France's highest hotel.
Following last year's partial opening, the Refuge is to open in its entirety on November 30th 2019. This winter the hotel will offer 16 rooms, apartments and a dormitory sleeping 14, a conference suite, a bar and two restaurants.
DINING
Enjoy lunch in the Refuge restaurant which established a great reputation last season with its breathtaking panoramic views of Val d'Isère, fabulous terrace and delicious menus. Non-residents can also dine at the restaurant on Wednesday and Sunday evenings via the Solaise Gondola.
New for this year, the former snack bar is to be transformed in to a genuine Italian restaurant: La Cantinetta. The menu will consist primarily of pasta dishes and pizzas created by the joyful Sergio! The Refuge bar will be open to clients-only for breakfast, but skiers can join for lunch, where platters of cheese and cured meats are served, along with desserts and a wide selection of drinks.
HEALTH SPA
Contrasting with the spectacular, raw nature of the mountains, the Refuge spa offers a cosy yet elegant setting for relaxation and pampering. The Refuge has selected the eco-responsible brand EXERTIER for its healthy, positive and environmentally-friendly treatments and cosmetics.
The mountain view area offers four treatment cabins, two steam baths and two jacuzzis as well as a 25m long swimming pool. The spa is open to non-residents.
For restaurant or spa bookings, please contact us: concierge@valdiserelocation.com