Huski – you ski, they deliver!
What: Food and drink delivery service
Why: So you can have great food in your chalet without having to cook, or hire a chef
Where: Val d'Isere
When: Throughout the winter season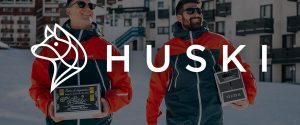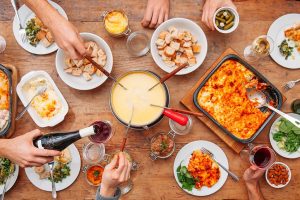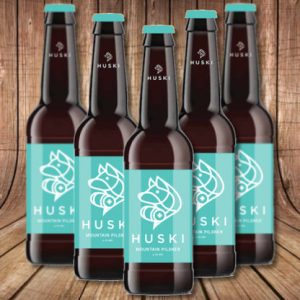 If you are looking to eat well during your holiday but don't always want to go to a restaurant or cook, then Huski food delivery is the answer! Now in its 4th season, this fabulous food delivery company is going from strength to strength.  We were recently lucky enough to be invited to taste some of their range, and we were very impressed.
They have a superb, varied range of delicious meals and drinks available to be delivered directly to your accommodation to heat up and serve, including Christmas Lunch, and vegan and gluten-free options.
This season sees the launch of Gourmet 73, their hand-made, frozen, ready meals range of classic Savoyard and Vegetarian alternatives.  Made by Chef Nick Casey at their new kitchen within Huski HQ, the range offers guests the most loved après-ski dishes, such as the renowned Tartiflette, made locally with beautiful ingredients.
They have also started brewing their own craft beer! Huski Pilsner is brewed in Bourg-St-Maurice, in partnership with the Brasserie Petit St Bernard. Created to satisfy after adventures on the hill, or long days on the road, it's a refreshing, tasty brew.
You can book your meals before you arrive in resort, to be delivered to your accommodation. Or you can book up to 8pm the day before you require meals – they deliver to Val d'Isere every day except Friday. To see their full range and book deliveries all you need to do is visit the Partners page on our website: https://www.valdiserelocation.com/partners/
For any further information please contact concierge@valdiserelocation.com