High Trail Vanoise races in Val d'Isere this weekend
What: High Trail Vanoise races
Why: Trail running across the Tarentaise and Maurienne mountains
Where: Val d'Isere
When: 5th to 7th July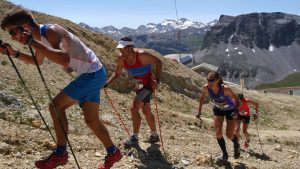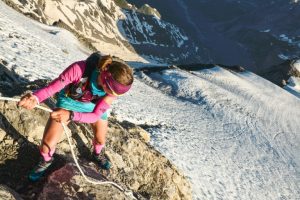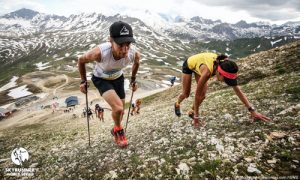 This weekend Val d'Isère is the setting for 9 separate mountain races for different standards of trail runners. These range from the ultra to the (almost) beginner. This year sees the inclusion of the Odyssea charity race and a two-person relay which will greatly enhance this special sporting weekend against the amazing backdrop of the French Alps.
The races of the High Trail Vanoise offer participants the opportunity of crossing some of the most beautiful terrain in the Tarentaise and Maurienne valleys.
Friday 5th : 
– VERTICAL KM : this events starts off the 3-days of competitions as trailers take on the tough vertical ascent of Bellevarde Face.
Saturday 6th :
– THE HIGH TRAIL : The bravest runners will set off at 4am on Saturday morning to take on one of the most picturesque stages of the Skyrunner® World Series circuit : the longest race covers 70km and climbs over 5,400m vertical. It represents the amazing possibility of racing over the Grand Motte glacier at an altitude of 3,653m.
– THE "TRAIL DES 6 COLS" : not to be undertaken lightly! It may cover fewer kilometres than the High Trail Vanoise but is seriously challenging.
Sunday 7th :
– THE « BALCONS DE VAL D'ISÈRE » : A great introduction to trail racing through great scenery.
– THE « FOULEES ODYSSEA » : A charity race in aid of breast cancer research covering 9 km and 300 m V+ for a worthy cause !
– PLAYSTATION TRAIL (junior trail) : There`s something for all ages of trail runners in Val d'Isere ! Open to children from 7 years so they may try their hand (or feet !) at trail running and maybe win a Playstation.
For further details please see High Trail Vanoise