Gastronomic hiking
What: Great places to eat when hiking around Val d'Isere
Why: Combine amazing scenery with fabulous food and drink!
Where: Various locations
When: Throughout the summer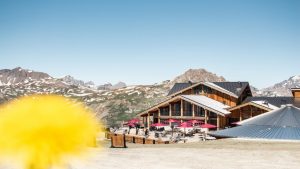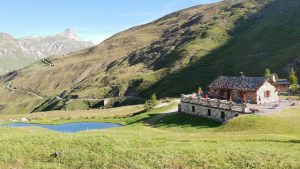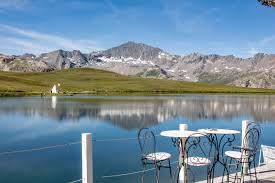 Why not combine a walk in the beautiful surroundings of Val d'Isere with a stop off at one of the gastronomic highlights of the area!
After a stroll along the shore of the beautiful Lac de l'Ouillette you can sit on the sunny terrace of the l'Ouillette restaurant where you can enjoy delicious grilled meats while contemplating the view of the surrounding peaks.
Another great place to try for traditional local food is La Ferme de l'Arsellaz. It's open in the daytime, but it's also a lovely place to spend an evening. From the end of the Manchet valley a 30-minute walk in the cool evening air leads you to the alpine chalet. Marie-Pierre and her family will prepare a fabulous brazierade (the pierrade of the Tarentaise mountain pastures) and a sublime blueberry tart for dessert.
For a luxurious stay at altitude you can spend a night in France's highest hotel, at the Refuge de Solaise. At an altitude of 2,551m, the spacious refuge offers a grandiose view of the mountain range. It is the perfect spot to admire the sunrises and sunsets. As well as the renowned restaurants, guests can take advantage of the spa facilities: 25m swimming pool, jacuzzis, and hammams.
Both the Refuge de Solaise and the Lac de l'Ouillette are accessible by the road to the Iseran pass, the Arolle Millénium trail, and the Solaise cable car.