Foire Avaline – a wonderful weekend of Savoyard products and entertainment!
What: Foire Avaline
Why: A traditional 2-day fair with local products and crafts
When: 3rd and 4th August
Where: Val d'Isere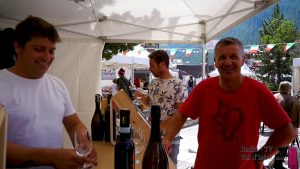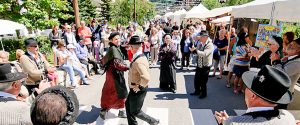 This is a wonderful weekend experience if you are visiting Val d'Isere that takes place at the beginning of August every year. The centre of town is taken over by more than 100 exhibitors showcasing local produce and crafts, with a variety of entertainments to please adults and children alike. There were marching bands and alpine musicians playing traditional tunes throughout the day, along with dance shows with traditional costumes. There were even a group of local geese that walk along to the music! For the kids there were merry-go-rounds, face-painting, games and donkey rides, as well as a host of farm animals to keep them entertained.  If you love cheese this is the place for you, as the best producers in the region were showing off their impressive range of artisan cheeses. Local wines were also well-represented, and well-appreciated!
This is definitely not to be missed if you are in the region in summer, it offers a great time for the whole family, and an opportunity to stock up supplies for your holiday, or back home!