Explore Val d'Isere's history on the 7 chapels circuit
What: The 7 chapels circuit
Why: Discover Val d'Isere through the history of its chapels
Where: Val d'Isere
When: Throughout the summer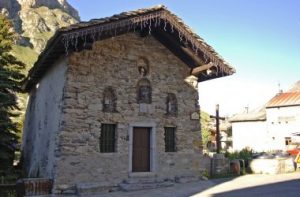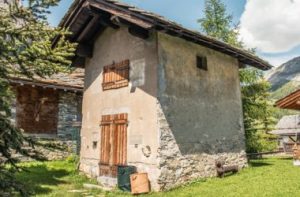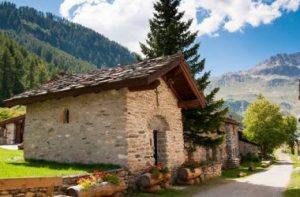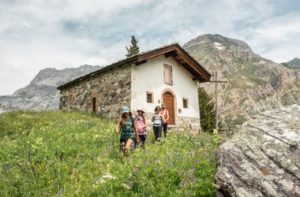 If you're visiting Val d'Isere in summer why not discover its cultural heritage at the same time as admiring the wonderful scenery on the 7 chapels circuit,  This can be done as a three-hour walk or several shorter walks starting from the heart of the village, so is suitable for all fitness levels.
THE 7 CHAPELS CIRCUIT
THE VILLAGE TOUR
Called "La Val de Tignes" until the end of the 19th century, Val d'Isère once offered visitors a region marked out by religious signs: crosses at intersections and on summits, oratories alongside roads, chapels in the various hamlets. Walking there today, if you keep your eyes peeled, you'll still come upon one of these marks on door lintels, or occasionally in a vegetable garden, though many have disappeared. Over time, ten chapels have disappeared from the Val d'Isère landscape.
Although some of them were lost due to avalanches or flooding, for most of them (often being private property) a lack of funds and hence maintenance, accompanied by the falling out of favour of these outlying settlements, are responsible for their disappearance.
A region marked by religious signs
Not so long ago, the community, in all its adversity (avalanches, poor harvests, storms, epidemics, armies passing through, suffering of all kinds) relied on their belief in divine intervention. Living spaces were sanctified and filled with religious signs, and specific saints were assigned a special mission: for Saint Roch and Saint Sébastien, it was to protect and heal from from the plague; Saint Guérin's role was to protect livestock and herds; Saint André served to protect the villagers from landslides.
The foundation of most of the chapels, whether still existing or now disappeared, seems to predate the first pastoral tours (visits by the bishop to the parish) of the early 17th century that mention them. These pastoral tours correspond to the establishment of the Counter Reformation which arose from the Council of Trent (1545-1563) within the region. Despite the disappearance of some of these chapels, today, by taking the path that leads you on the "Village Tour", you can see the ones that remain. Through their discovery, you can see the tenuous thread that connects Val d'Isere of today to the history of this ancient community.