Experience the heart of old town Val d'Isere in our Squaw Valley apartment
What: Squaw Valley 41, 4-bedroom apartment in the heart of the old town
Why: Lovely ambience, and proximity to the slopes
Where: Val d'Isere old town
When: Availability throughout the season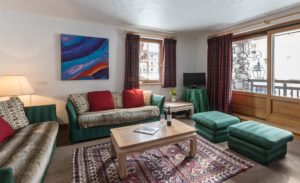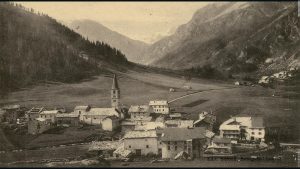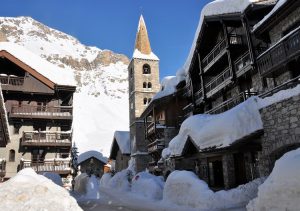 Snow cover in Val d'Isère is guaranteed, but what's also important is the ambience of staying in an authentic mountain village.
At the centre is a fine Baroque church and a cluster of ancient chalets built in traditional style using stone, wood and slate.  This gives the resort a welcoming warm atmosphere that borders on the magical. Take a stroll through the village, do a bit of shopping, meet up with your friends, linger over a coffee in one of the numerous enticing cafes and drink in the lively atmosphere.
The church, named after Saint Bernard of Menthon, the patron saint of mountain dwellers was built in 1664. The village church was one of the few churches that wasn't destroyed by the French revolutionaries and still stands today in the heart of the Val d'Isere 'old town' as a testament to years gone-by – regarded by many as a symbol of the strength and soul of the village.
Our 4-bedroom apartment in the Squaw Valley building is right in the heart of this charming part of Val d'Isere, and just a stone's throw from the slopes. You really couldn't pick a better spot for your ski holiday!