Environment Day 2019 in Val d'Isere
What: Environmental day
Why: To clean the mountain of litter and raise public awareness of the damage caused by littering on the mountain
Where: Val d'Isere
When: Tuesday 16th July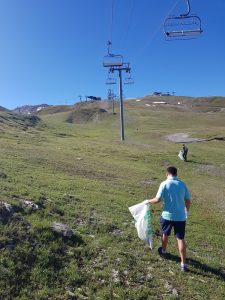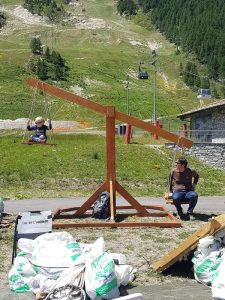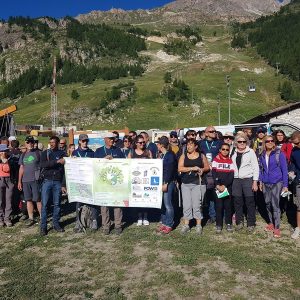 This year was the 13th edition of the local Environment Day organized by "Ecomove". Every year an area of the mountain is cleaned by volunteers. The days starts with litter collection in the morning followed by a free meal at midday and finished by sorting the litter into recyclable/non recyclable in the afternoon.
It was a beautiful sunny day for this year's Earth Day, and our team got stuck in volunteering from the early morning.  They met at 8.30am and were split into teams doing different areas of Solaise whilst some headed to the Col d'Iseran as well. They all took the bubble up and went to the back of the Madeleine Express chair and then down the Col de la Madeleine towards the Datcha chair.  They then went back to the top of the Telecabine Solaise and walked down Piste Plan and Piste M collecting as they went.  The total collection was 1356kg.
This was followed by a well-deserved aperitif and free lunch afterwards, with activities and stands promoting environment protection for all the family. A fun time was had by all!
If you're in Val d'Isere next summer make sure you get involved, it's a great way to do your bit for the environment and help keep Val d'Isere beautiful, with good company and amazing scenery!