Classicaval – 4-day festival for classical music-lovers
What: Classical music festival
Why: Listen to wonderful music and meet the performers
When: 11th to 14th March
Where: Various locations in Val d'Isere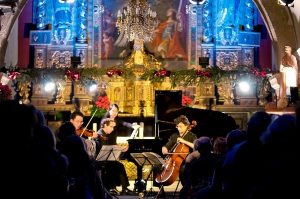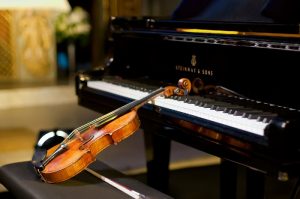 Val d'Isère's classical music festival Classicaval celebrates its 26th anniversary this year from March 11th to 14th, under the artistic direction of Frédéric Lagarde.
Frédéric Lagarde (artistic director, piano-player) and his guests will delight music lovers during this four-day festival.
Program :
Monday 11th: Cocktail and musical evening at the Avenue Lodge hotel.
Tuesday 12th: Visit of the local Baroque church with a national heritage guide and opening concert in the St Bernard de Menthon church followed by drinks with the musicians.
Wednesday 13th: Discover the "Piano des Neiges" and 2nd concert in the St Bernard de Menthon church
Thursday 14th: Children from the local schools meet with the musicians followed by the closing concert in the St Bernard de Menthon church.
Prices:
Ticket for 1 concert: 18€ / 14€ -14yrs
Passport for 3 concerts: 45€ / 36€ -14yrs
Duration: Approx. 1 ¼ hrs (no interval)
Tickets on sale at the Tourist Office from Saturday or on the door ½ hour prior to the concert.
See Val d'Isere website for further details and timings.
Run review:
Grand Pré – fantastic wide easy green for beginners for their first time off the nursery slopes. A very good off-piste section off the back – guide recommended as known for its avalanches.