Bonne Santé – keeping you mountain fit!
What: Bonne Santé offers a range of services including physiotherapy, massage, yoga, pilates
Why: To treat and prevent injuries on the mountain, optimising your performance and enjoyment
Where: Val d'Isere & Tignes Le Lac
When: Throughout the winter season, by appointment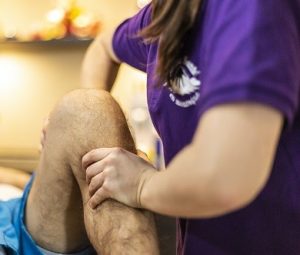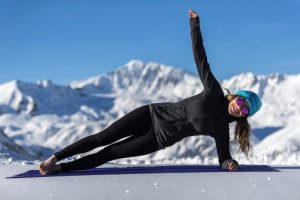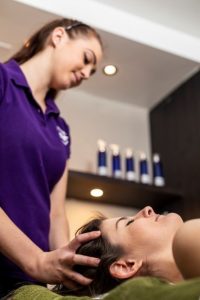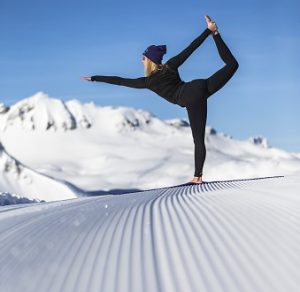 No matter how fit and ready for alpine activities people are, unfortunately accidents, strains and general injuries can happen. For twenty-five years now Bonne Santé has excelled in the treatment and management of alpine injuries offered from their resort-based clinic in the centre of Val d'Isère. From the winter of 2017, they have run the same highly regarded service out of the beautiful Spa in the Langley Tignes 2100 hotel in Tignes le Lac.
From these bases (or indeed out in chalets and hotels across and around the resorts) they offer a wide range of treatments and services to keep guests, and residents, healthy, fit and safe to enjoy their stay and sport, whatever that might be, in our beautiful French Alps.
Physiotherapy
Should any injury occur it's always a good idea to see someone as soon as possible, even if you're flying home the next day! All their physiotherapists are not only registered to practice in both the UK and France they are highly skilled and experienced in treating the type of problems people can suffer from whilst undertaking any alpine sports. Their objective is to get you back up that mountain as safely and quickly as possible.
Any first visit is 45 minutes long, allowing the therapist to gain a precise history to fully understand the problem and why the injury may have occurred. Treatment can be provided for a range of different issues, including recently acquired or long standing orthopaedic conditions and sporting injuries.
A precise treatment programme, tailored to individual needs, can then be implemented, and any follow up sessions (30 minutes) organised.
Massage
There are a wide range of massages that can be undertaken depending on your needs, from deep-tissue to bien-être, hot stone to pregnancy. Massages can be taken in the clinic or Spa, where they can provide a peaceful, relaxing environment, or for those of you that would prefer a massage in the comfort of your own chalet, this can be arranged at a time convenient to you.
Yoga
Yoga is becoming seen as one of the very best exercises to undertake both pre and post skiing/boarding/exercise and is increasingly popular out here in the Alps.  Their teacher, Rose, offers regular Ashtanga and Vinyasa 'Flow' yoga classes as well as private one-to-one or group sessions in both their clinics and out in chalets and hotels.
Pilates
As with their Yoga classes, Bonne Santé offers Pilates sessions in both clinics and out and about the resorts. Again, they are tailored very much to the needs of alpine sports men and women – being based on gentle, controlled movements that stretch and lengthen the muscles either to prepare for, or recover from, activities up the mountain.
A body with balanced strength and flexibility is less likely to be injured, and that is why so many sports men and women follow a regular Yoga and/or Pilates programme today.
Other Bonne Santé Services include:
Pre-ski Services
For anyone who wants to take advantage of a tailored warm up session that will include exercises, stretching and any necessary taping or strapping before going up the mountain.
Biomechanical Assessment
In order to help ensure optimal body performance and alignment, Bonne Sante can offer a Biomechanical Assessment.  This looks at ongoing correction of muscular imbalances caused by your sport, general functional strength training to make you stronger & faster, and balance & flexibility training (where necessary)
Whatever your needs whilst in resort, Bonne Santé is here to help make the very best of your time both on the mountain and in your accommodation.
For further information and appointments click here:  Bonne Santé
Run review:
Diebold, blue run – starts at the top of the Bellevarde and is a wide open blue, with a long, knee-aching schuss. It follows the OK down to La Daille.